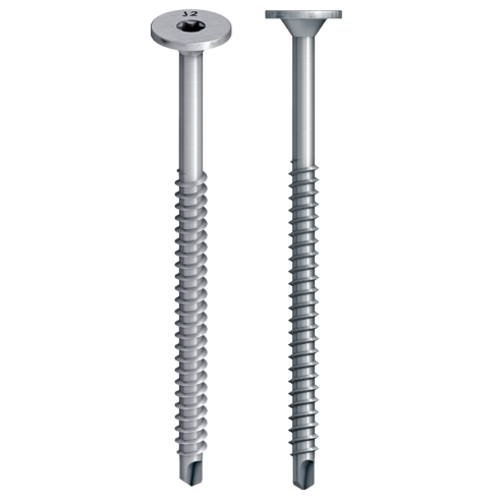 Specification
Applications

High performance self drilling fastener range.

For the secure installation of Structural Insulated Panels (SIPS) to timber substrates

Properties

High quality grade case hardened steel to DIN standard 7054.
Secure deep torx recess for positive controlled installation.
Large wafer head design to effect positive clamping and maximise pullover performance.
7.0mm diameter buttress thread to timber range for high pullout and shear resistance.




Technical specifications

Torx T30.
Fastener diameter 7.0mm.
Timber embedment depth 40mm.
When choosing your product variant below, you can still complete your order including products displayed as available soon.
On completion of the checkout process you will recieve an email confirming the delivery date of outstanding quantities
Orderidentifier

Article Number

Length mm

ø mm

Maximum drilling capacity mm

Unit

Availability

* Price / 100

JT2 SP2 7.0 x 70

9900102848
70.0
7.0
1.6
100

JT2 SP2 7.0 x 275

9900103876
275.0
7.0
1.6
100
Delivery status: