"Bringing it together" – EJOT marks century of fastener innovation
The EJOT Group is celebrating its 100th anniversary this year with a future-focus on investment in new technologies and applying its wealth of experience and knowledge to drive innovative carbon neutral solutions capable of meeting today's and tomorrow's fastening challenges across all sectors serviced.

This forward looking approach to the next century will help to ensure its fastening solutions are fit for an era where sustainability takes absolute priority – a goal that is celebrated in the company's anniversary message of 'bringing it together'. As a provider of fastening systems for everything from the construction and refurbishment of buildings to the assembly of high strength, light-weight vehicles, EJOT is dedicated to unlocking the potential that its solutions have to, in turn, reduce customers' carbon footprint.

It is a huge challenge and a positive opportunity that founder Adolf Böhl could not have envisaged in 1922 when he set up a nail shop in his workshop in Berghausen near Bad Berleburg, in the Siegen-Wittgenstein district of Germany. From these humble beginnings, the EJOT Group has developed and grown to become one of the world's leading designers and manufacturers of fastening systems employing approximately 4,000 people in 35 countries – including many here in the UK at the recently expanded site near Leeds.


​​​​​​​
​​​​​​​Fastening solutions that put sustainability first
Commenting on the centenary, Robert Hardstaff, Managing Director of EJOT UK says: "Reaching our 100th year milestone is a tremendous achievement and one that everyone around the EJOT world, past and present, can be immensely proud of. But to be growing and thriving after a century is also a reflection of family ownership, vision and a forward-looking approach, as well as the return on our continuous re-investment in the company and our people.

"Throughout its 100 year history, EJOT has always been proactive, looking ahead at 'what next?'. Nowhere is this more apparent today than in sectors as diverse as automotive, medical and pharmaceutical, digital technologies, renewable energy and modern methods of construction, enabling the development of fastening technologies that contribute significantly to tangible carbon savings. Insights learned by working across these different sectors helps to facilitate change much more broadly."

One fastening system in particular, EJOweld, is already enabling the automotive industry to reduce vehicle weight yet increase structural strength by providing a method for securely attaching light-weight, thin composite substrates to metal with great efficiency. Looking ahead, this fastening technology could even offer exciting potential for building envelopes to be created in new ways too.

The cross-pollination of ideas like this through different sectors, EJOT believes, is crucial for the innovation process and helps to explain why the company continues to make a valuable contribution to the sustainability goals of engineers, OEMs, product designers, architects and procurement specialists.
This drive for materials and finished products to be more sustainable puts a huge responsibility on fastening systems manufacturers like EJOT to ensure fixing/attachment challenges provide solutions that collectively drive efforts to reduce carbon emissions. That's why the EJOT Group continuously invests in the technology that enables it to be 'tomorrow's solutions provider', particularly the increasing technological dynamics of digitalisation, the emerging change in mobility and making climate change compatible for all.

EJOT's commitment to staying at the forefront of these technological changes is illustrated by its recent investment at the UK HQ and manufacturing centre in Leeds, and more globally through its near term focus on the Americas and Asian markets. Proactive steps such as these ensure technology leadership and innovative strength remain key drivers of the success of the EJOT Group.


 
Re-investing for a low carbon future
EJOT is rising to the global challenges by helping customers as it has done throughout its long history through the development of future-facing technologies. Continued re-investment for product development through R&D, incorporating sustainability and environmental credentials, and ethical responsibility are part of any design brief and the resulting fastening solutions are already making a difference.

Robert continues, "As the EJOT Group progresses towards climate neutrality, through our products we will unlock the great potential for transforming our economy from fossil combustion to more climate-friendly technologies. For example, we are providing solutions for sectors such as electromobility, which will demand screws and joining elements including battery technology and lightweight / mixed construction methods for the body shell and their charging stations.

"And in the existing built environment we will be able to make a transformational difference. Our fastening systems will increasingly help to improve the insulation of buildings, support the creation of solar plants, and enable more resource-efficient industrial lightweight construction to become the norm – all supported through broader online and digital specification tools, such as prognosis and calculation software, allowing customers to more easily dimension their components correctly and thus prevent waste."

​​​​​​​
 
'Bringing it together'
Robert adds: "As important as they are, the products that facilitate low carbon construction and manufacturing are, however, only part of EJOT's sustainability strategy. The way we operate, our values, our partnership approach with customers and suppliers and our global outlook matter too. That's part of our holistic approach to sustainability, a vision which will support the construction sector to move forward environmentally, socially and economically."

The EJOT Group has encapsulated this vision with a 100th anniversary message "bringing it together". The company continues to be a family business, maintaining its independence from capital markets so it can continue to pursue its own strategies, while developing advanced engineering solutions for a rapidly changing world.

As EJOT celebrates its 100th anniversary year, its re-investment in the future will continue to enable the development of fastening systems which facilitate greener buildings, products and technologies for the next century and beyond.
A small piece of EJOT's 100 Year History...
ONE HUNDRED YEARS OF EJOT, CELEBRATE WITH US!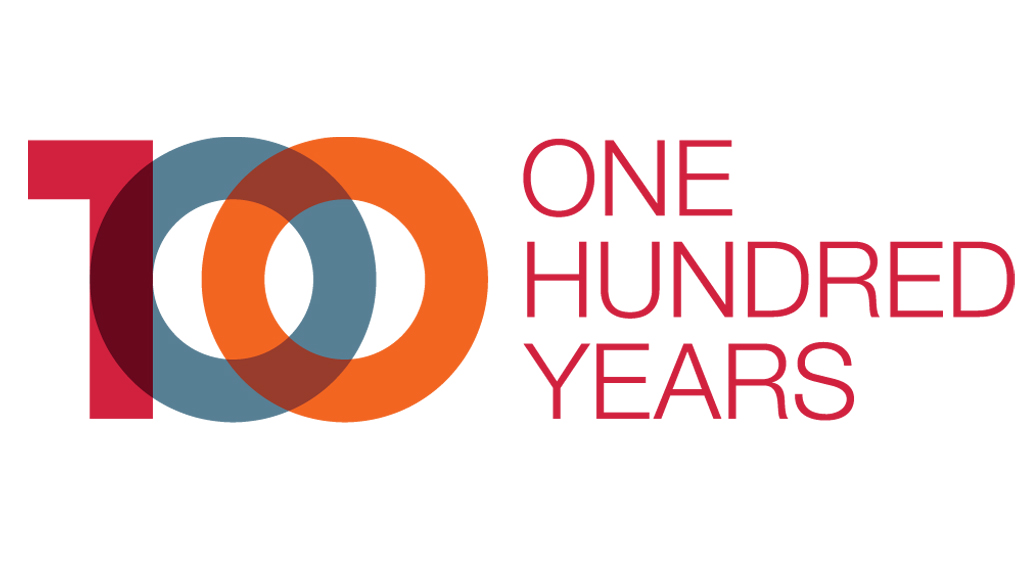 To celebrate this huge milestone we have devloped a new website. Full of history, stories, photos, videos and games. There is a lot to discover...
EJOT UK in more modern times