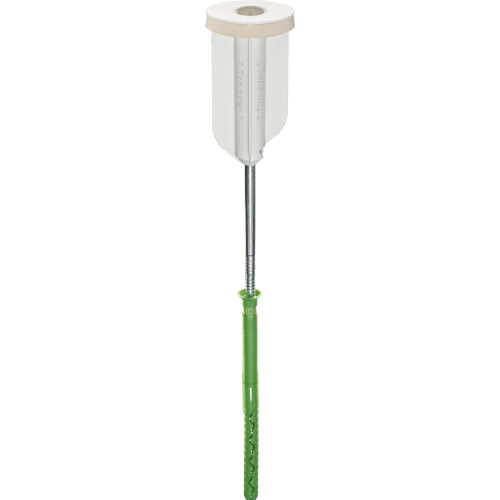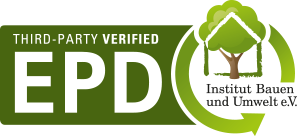 Specification
Applications

For retrofitting light to medium heavy attachments to ETICS facades that incorporate EPS, mineral wool and mineral foam insulation.

-Suitable for fixing:

Downpipe brackets
Signs & billboards
Folding shutter locking mechanisms.
Lamps

-The EJOT Iso-Dart comprises of the following components:

1 x plastic insulation bush.
1 x EPDM sealing washer.
1 x EJOT facade anchor.

Properties

High load-bearing capacity through load extension into the substrate.
Reduced thermal transmission by thermal decoupling. Chi value 0,002 W/K acc TR025.
Waterproofing against the rendered surface with high quality EPDM seal. Test of the protection against driving rain according to DIN EN12155.
Fixing in to concrete, solid brick & perforated brick.
Fixing n to solid timber and Chipboard/OSB sheathing boards ≥ 18mm.
Quick and easy installation.
Broad application range, Coarse thread screws Ø 5-6/9mm Hanger screws Ø 9mm, M10.

Technical specifications

Anchor diameter: 8mm.
Drill hole depth: 80mm.
Screw drive: Torx T30.
Bush diameter: 41mm.
Bush length: 77mm.
Installation depth in bush: 40mm minimum ( coarse thread screws Ø 5-6 / 9mm).
Installation depth in bush: 35mm minimum (hanger screws Ø 9mm, M10).
The recommended load for each fixing point is max. 15kg (shear load) for solid substrates or 10kg in to chipboard and OSB substrates.
When choosing your product variant below, you can still complete your order including products displayed as available soon.
On completion of the checkout process you will receive an email confirming the delivery date of outstanding quantities.
Orderidentifier

Article Number

Unit

Availability

* Price / 10

Iso-Dart 80

8500080440
10

Iso-Dart 100 (P)

8500100440
10

Iso-Dart 120

8500120440
10

Iso-Dart 140

8500140440
10

Iso-Dart 160

8500160440
10
Delivery status: