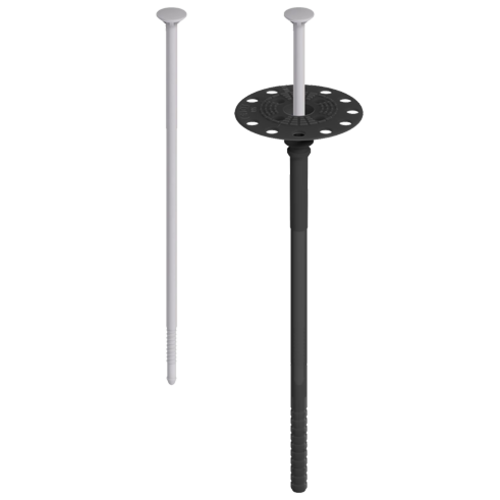 Specification
Applications

For fixing insulation to blockwork or brickwork.

Properties

Polyproylene body with plastic expansion pin.

Technical specifications

Hammerset anchor.
Used with blockwork of minimum 7Nm strength.
Minimum EMB-35mm.
Drill diameter: 8mm.
Head diameter: 60mm.
When choosing your product variant below, you can still complete your order including products displayed as available soon.
On completion of the checkout process you will receive an email confirming the delivery date of outstanding quantities.
Orderidentifier

Article Number

Insulation thickness mm

Anchor length mm

Unit

Availability

* Price / 100

IDK-N 8/60 x 75

8546075190
40.0
75.0
100

IDK-N 8/60 x 95

8546095190
60.0
95.0
100

IDK-N 8/60 x 115

8546115190
80.0
115.0
100

IDK-N 8/60 x 135

8546135190
100.0
135.0
100

IDK-N 8/60 x 155

8546155190
120.0
155.0
100

IDK-N 8/60 x 175

8546175190
140.0
175.0
100
Delivery status: