EJOT® facade anchor SDP-KB-10G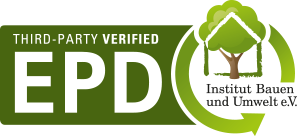 Specification
Applications

To fix metal sections, brackets and tracking to aerated concrete blocks where greater mechanical performance is required.
Note: pre-drill the hole 10mm deeper than the intended embedment.

Properties

Reliable form-fit due to combined expansion zones.
Cr(VI)-free coating.
Fast rotary hole drilling.
Product identification through different sleeve colours.
High embedment stability even in soft aerated concrete.

Technical specifications

Drive-Torx 40
Drill hole depth≥t:80mm.
Embedment depth≥hv:70mm.
When choosing your product variant below, you can still complete your order including products displayed as available soon.
On completion of the checkout process you will receive an email confirming the delivery date of outstanding quantities.
Orderidentifier

Article Number

Material

Clamping thickness B ≥ mm

Anchor length mm

Unit

Availability

* Price / 100

SDP-KB 10G x 80 E

8532080620
Stainless Steel
10.0
80.0
100
Delivery status: