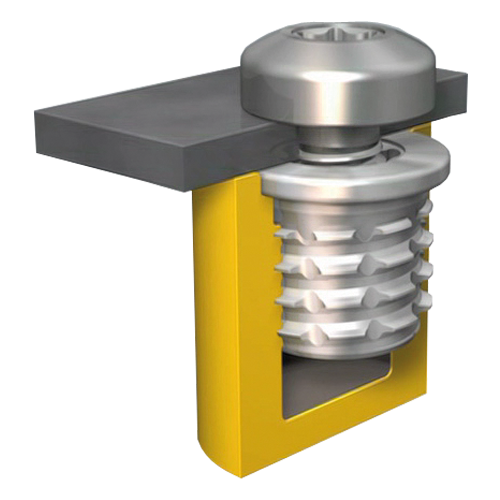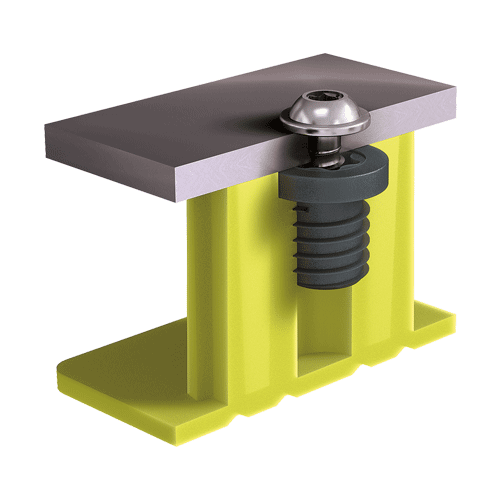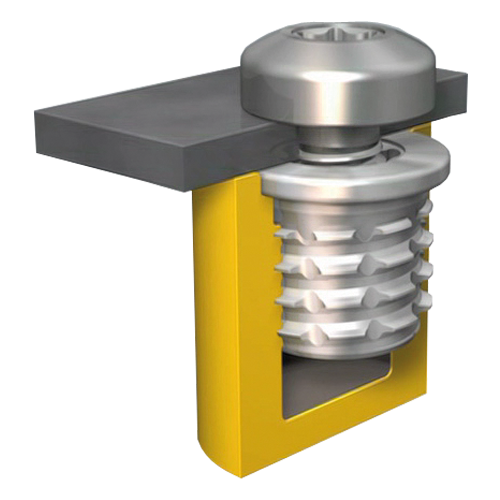 Specification
Overview

Innovative aluminium insert that provides a stable fastening point in plastic

Easy and reliable direct assembly; no complex setting procedure necessary

Low weight due to the use of aluminium instead of brass

High pull-out force due to large flank coverage

Very high loosening torque due to self-tapping DELTA PT® thread

Multiple uses, in thermoplastic as well as thermoset materials

Alternative insert also available in plastic
An innovative, lightweight insert alternative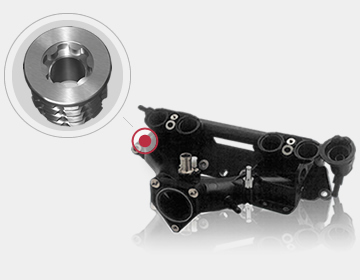 The cost and weight reductions demanded in today's designs often require alternative approaches to common fastening requirements – and that includes joints that require inserts. To this day, many of the inserts used for numerous different applications indirectly fasten components using a costly post-moulded insert and a metric screw. This is a laborious method which EJOT has addressed with the development of an alternative insert – the aluminium EJOT DELTAsert®. This enables a reliable self-tapping assembly into highly loaded thermoplastic components, which was previously only achievable using pre or post moulded inserts.
Achieving a stable fastening point in plastic using plastic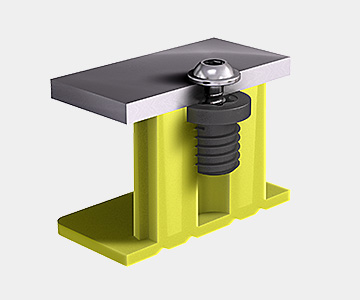 To achieve a stable fastening point, the material strength of components made of thermoplastics is often insufficient. Even optimisations, such as a larger screw diameter, wall thickness increase or increased installation depth, are only partially suited to solving this problem. It is here where a special version of DELTAsert® provides the solution. For these difficult conditions EJOT has developed the innovative plastic insert solution DELTAsert® P which, combined with the EJOT DELTA PT® screw, facilitates process reliable fastening.
Easy installation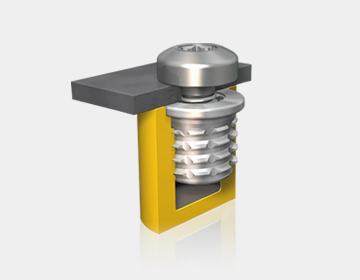 The EJOT DELTAsert® is screwed into the prepared plastic component with a conventional screw driver with torque limiter – additional controls are not necessary. The torque can be documented with the assembly unit. This process is finished in ca. 2 seconds. The subsequent assembly of the clamping part to the DELTAsert® with the EJOT ALtracs® Plus 60 screw is also self-tapping. For the version which uses a metric M6 internal thread, a metric screw can also be used as an alternative. An easy and process reliable assembly is guaranteed in both cases.