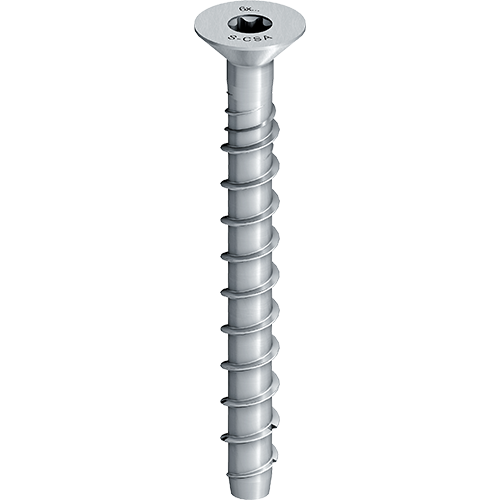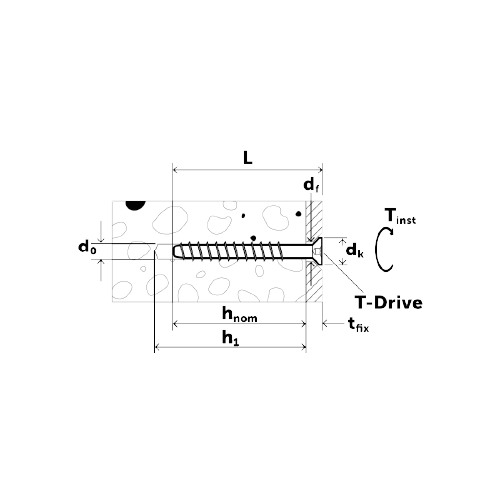 Specification
Applications

Temporary fastening
Shelves
Cable racks
Timber battens

Properties

Galvanized zinc-plated steel.
Countersunk head, Torx drive.
ETA-approved concrete screw for cracked and non-cracked concrete.
No expansion forces, reduced edge distance and centre spacing.
Completely removable.
For dry indoor areas.

Embedment substrates

Approved for cracked concrete and non-cracked concrete and also for pre-stressed hollow core slab.
Also suitable for bricks and solid brick sandstone.
Orderidentifier

Article Number

Length mm

Pilot Hole Ø mm

Unit

Availability

* Price / 100

JC2-ST 6x60/5/20 Concrete Screw

9650071609
60.0
6.0
100

JC2-ST 6x100/45/60 Concrete Screw

9650071617
100.0
6.0
100
Delivery status: