EJOT® Insulation washer IT/S 5/60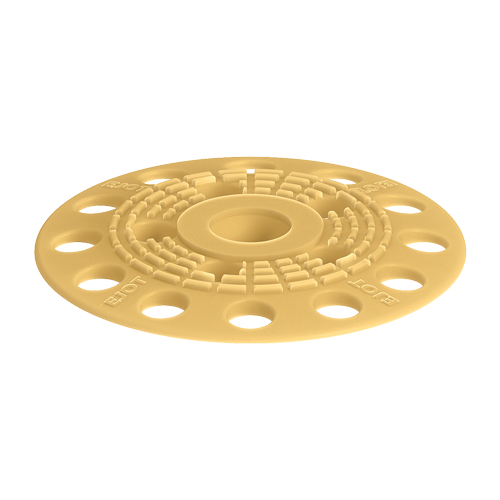 Specification
Applications

To combine with wood screws

Properties

Technical specifications

Hole diameter: 5,4 mm
Washer diameter: 60 mm
Washers available in black and yellow.
When choosing your product variant below, you can still complete your order including products displayed as available soon.
On completion of the checkout process you will receive an email confirming the delivery date of outstanding quantities.
Orderidentifier

Article Number

Washer diameter mm

Washer Ø mm

Unit

Availability

* Price / 100

IT/S 5/60 Yellow

8501054710
60.0
60.0
5.4
yellow
100

IT/S 5/60 C540 Black

9900107386
60.0
60.0
5.0
Black
100
Delivery status: