EJOT® COLORFAST SUPER-SAPHIR CF19 JT3 18 5.5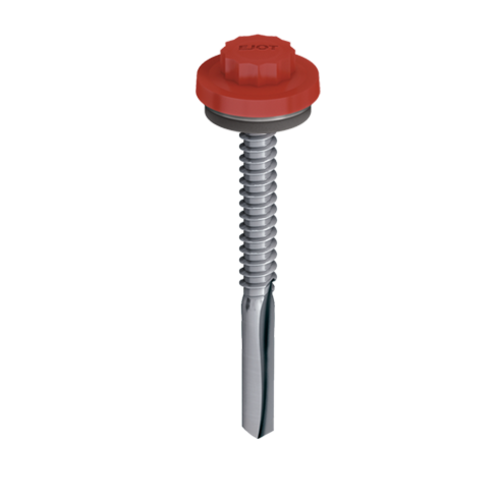 Specification
Applications

For fixing roofing and cladding steel sheets to steel sections from 4.0mm to 18.0mm.

Properties

A2 Austenitic stainless steel Bi-Met fastener with a carbon steel drill point.
Assembled with integral nylon head and aluminium/EPDM vulcanised sealing washer.

Technical specifications

Drive:11mm Bi-Hex one piece.
Steel sections 4.0mm to 18.0mm.
Important: Colour resolution may vary dependent upon your personal screen settings. Remember to use BSC or RAL code for exact match.
Orderidentifier

Article Number

Length mm

Head Colour

Ø CF Sealing Washer

Clamp thickness mm

Unit

Availability

* Price / 100

CF19 JT3-18-5.5 x 55 Signal White BSC 00 E 55

9900107438
55.0

19
4.0 - 17.0
18.0
100
Delivery status: