COLORFAST® CF29 JT3 2 6.5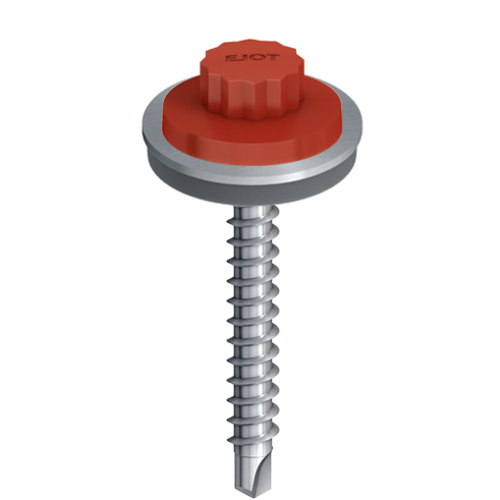 Specification
Applications

Profiled roofing and cladding sheets to timber sections
Profiled rooflight sheets to timber sections

Properties

A2 Austenitic Stainless Steel fastener with Carbon steel drill point
Assembled with integral Nylon head and Aluminium/EPDM vulcanised sealing washer

Technical specifications

11mm Bi-Hex Socket
Steel sections from 0.7 to 2.0mm in thickness
When choosing your product variant below, you can still complete your order including products displayed as available soon.
On completion of the checkout process you will receive an email confirming the delivery date of outstanding quantities.
Important: Colour resolution may vary dependent upon your personal screen settings. Remember to use BSC or RAL code for exact match.
Orderidentifier

Article Number

Length mm

ø mm

Head Colour

Ø CF Sealing Washer

Unit

Availability

* Price / 100

CF29 JT3 2 6.5 x 50 Poppy Red BSC 04-E-53

9900100055
50.0
6.5

29
2.0
11mm Bi Hex
100
Delivery status: